San Marcos is a great tourist getaway from the big city hustle and bustle, yet near to lots of fun things to do in the central Texas Hill Country. San Marcos is home to the state's fifth-largest university, Texas State University, originaaly called Southwest Texas State Normal School when it opened in 1899.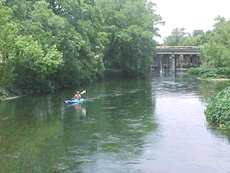 The San Marcos River, with its crystal clear spring fed waters, offers canoeing, fishing, scuba diving, snorkeling, swimming, and tubing. Tourists love the world-class shopping at the largest outlet malls in the Southwest nearby. It is no wonder so many tourists come to San Marcos, the gateway to the Hill Country, and return often.
San Marcos is a vibrant growing city with a population of over 60,000. The city is an easy drive from any of the major cities in Texas. San Marcos is almost the half way point between two of the major cities on the IH-35 corrider; Austin is 29 miles to the north and San Antonio is 50 miles to the south. Dallas and Houston are about a four to five hour drive away.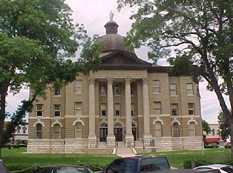 San Marcos has a great historic district. Take a walking tour or try the trolley tour. San Marcos has many restaurants in the city area. Choose from restaurants along the river banks to places in the middle of town.